Yomtob Properties -Delray Beach
Phone: 561-542-8222
Yomtob Properties:  Florida Luxury Office Space

Ben Yomtob is a the owner of a commercial real estate and property management company in FL.  His portfolio currently consists of  three luxury properties in the Boca, Delray Beach, Deerfield Beach, and Boynton Beach area.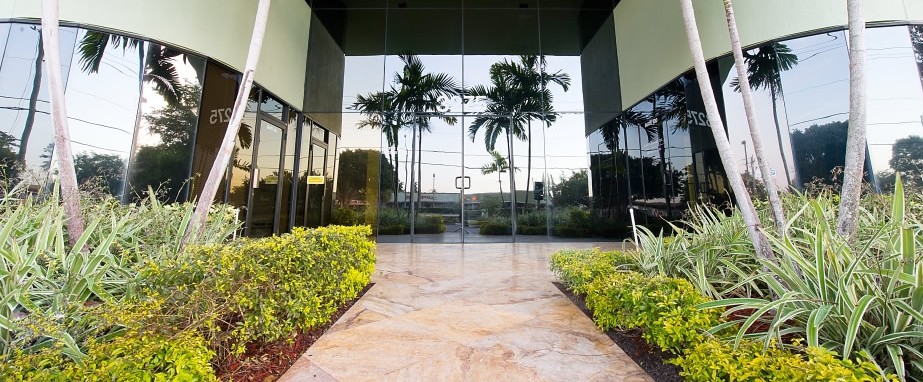 Current Delray Beach Luxury Office Space:
The Bank Building
5300 West Atlantic Ave – Delray Beach,  FL, 33484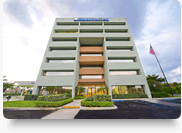 The Bank Building, seven stories of professional office space in the heart of Delray Beach. Located on Atlantic Avenue, just west of Military Trail, 5300 W. Atlantic Avenue is perfectly situated in between Florida's Turnpike and I95. This fantastic location is perfect for any professional business.
Professional office building with class A finishes.
Large windows provide beautiful, unobstructed city views.
Anchored by Bank United.
Lobbies and common areas feature high-end finishes including marble with inlaid medallions, large framed art, and chair rails.
The building is hurricane ready with a backup generator.
Plentiful parking space
Professionally managed by on-site manager, Issues are handled NOW.
Your new office space can be tailored to suit your needs.
Your new office space can be freshly painted and carpeted in colors of your choice.
Living and Working: Delray Beach
For more information on Delray Beach, please visit the official site below:
Delray Beach is a coastal city in Palm Beach County, Florida, United States. The population was estimated at 66,255 in 2015.Delray Beach is part of the Miami
metropolitan area.
Population in 2014: 65,055 (100% urban, 0% rural). Population change since 2000: +8.4%
Males: 31,632 (48.6%)
Females: 33,423 (51.4%)
Median resident age: 47.9 years
Florida median age: 41.8 years
Zip codes: 33484.
Estimated median household income in 2015: $51,551 (it was $43,371 in 2000)
Delray Beach: $51,551
FL: $49,426
Estimated per capita income in 2015: $36,922 (it was $29,350 in 2000)
Delray Beach city income, earnings, and wages data
Estimated median house or condo value in 2015: $258,000 (it was $102,700 in 2000)
Delray Beach: $258,000
FL: $179,800
Mean prices in 2015: All housing units: $350,595; Detached houses: $431,228; Townhouses or other attached units: $224,445; In 2-unit structures: $213,009; In 3-to-4-unit structures: $152,906; In 5-or-more-unit structures: $259,455; Mobile homes: $58,283; Occupied boats, RVs, vans, etc.: $75,169
The city has 2 miles (3.2 km) of public beach accessible from Florida State Road A1A. Travel Holiday magazine named Delray Municipal Beach as the top beach in the southeastern United States. The remains of the Steamship Inchulva that sank on Sept 11, 1903 are located in shallow water near the public beach, acting as habitat for native fish and corals. Known today as the Delray Wreck, the site is noted for snorkeling and scuba diving.
Downtown Delray Beach has undergone a gentrification program centered on East Atlantic Avenue, also known as simply "The Avenue". The area is noted for its nightlife, dining, and shopping.Atlantic Avenue is also a regular destination for
various art fairs and street festivals.
Delray Beach has a street-legal golf cart community among residents as well as local businesses. Exhilaride offers street-legal golf cart rentals to visitors and residents by the hour, day or longer.The Downtowner is point-to-point golf cart free ride service available by app and Katch-a-Ride is a similar business, available by phone.
The Pineapple Grove Arts District, located downtown just north of Atlantic Avenue, is noted for its galleries, performance art, and cultural organizations.
Arts Garage, a not-for-profit multi-media arts venue, hosts musical concerts, live theatre, arts education and outreach programs, and a visual art gallery.
The Silverball Museum features more than 150 classic, playable pinball machines and arcade games.
The Delray Beach Playhouse, which opened in 1947 in Lake Ida East Park, stages plays, musicals, interactive studio theatre, books on stage, children's theatre productions, classes and camps.
Old School Square, the former campus of Delray Elementary School and Delray High School, has since been converted into a cultural center. The Old School Square complex now comprises the Crest Theatre, a venue for the performing arts, in the former High School building; the 1925 Gymnasium, restored to maintain its appearance, which has since become a venue for local events such as wedding receptions and dances; the Cornell Art Museum, built in the restored Elementary School; and The Pavillion, which serves as an outdoor venue for musical performances and other events such as political rallies. The Creative Arts School offers beginner through master level art, photography, and writing classes for children and adults.
Cason Cottage House Museum, once home to a family of Delray Beach pioneers, offers visitors a glimpse at daily life in South Florida from 1915 to 1935. The Museum is maintained and operated by the Delray Beach Historical Society.
The Sandoway House Nature Center, located at the historic J. B. Evans House at 142 South Ocean Boulevard, features native plants, live animals, and a large collection of shells from around the world. The center offers environmental education programs and classes.
The historic Sundy House now operates as a luxury eco resort. The premises includes The Sundy family's former apartments and cottages which have been converted into guest accommodations, a café, an antique shop, and tropical Taru Gardens.[72]
The historic home of teacher/principal Solomon D. Spady was renovated and turned into the Spady Cultural Heritage Museum. The Spady Museum houses black archives and hosts exhibits and programs designed to recognize the efforts of blacks who were instrumental in shaping Delray Beach and Palm Beach County.[27] In 2007 the museum was expanded by renovating a 1935 cottage as a Kid's Cultural Clubhouse, and the construction of a 50-seat amphitheater named for C. Spencer Pompey, a pioneer black educator.
Morikami Museum and Japanese Gardens is a center for Japanese arts and culture. The campus includes two museum buildings, the Roji-en Japanese Gardens: Garden of the Drops of Dew, a bonsai garden, library, gift shop, and a Japanese restaurant, called the Cornell Cafe, which has been featured on the Food Network. Rotating exhibits are displayed in both buildings, and demonstrations, including tea ceremonies and classes, are held in the main building. Traditional Japanese festivals are celebrated several times a year.
Wakodahatchee Wetlands is a wetlands park open to the public. Facilities include a three-quarter mile boardwalk that
crosses between open water pond areas, emergent marsh areas, shallow shelves, and islands with shrubs and snags to foster nesting and roosting. The site is part of the South section of the Great Florida Birding Trail and offers many opportunities to observe birds in their natural habitats. Over 151 species of birds have been spotted inside the park, including pied-billed grebe, snowy egrets, and black-bellied whistling ducks. The park is also home to turtles, alligators, rabbits, frogs, and raccoons.
The City of Delray Beach maintains five athletic fields, five beach and oceanfront parks, eight community parks and two intracoastal parks offering a variety of recreational activities and facilities.
Yomtob Properties
5300 West Atlantic Avenue
Delray Beach, FL 33496
Email: ben@yomtobinvestments.com
Phone: 561-542-8222
Ben Yomtob Personal Branding site is under construction:
Additional Commercial Property Marketing Page